Our therapy services can help with
Why Do We Love Helping Gifted Kids?
We want to create a world where kids have the confidence to accept themselves and be happy.
We want to see kids who boldly embrace their unique qualities and life experiences so that they can positively shape our world.
We want to see kids recognize the limitless power that exists within them to create anything that they can imagine!
About Our Gifted Kids

We define creative, gifted, and high-performing children as children who enjoy expressing themselves through the arts, academics, or in other ways. We believe that every child has unique talents, skills, or other characteristics that they may choose to share with the world!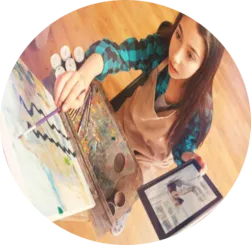 The Creatives
Creatives express themselves through the arts. They can be self-critical at times and may have difficulty verbalizing their thoughts and feelings to others.
Click here to learn more about how therapy can help Creatives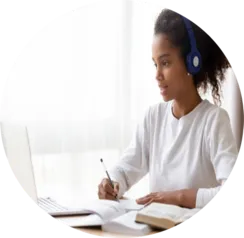 The Academically Talented

The Academically Talented may express themselves through their intellect. They exceed academically but can struggle with new challenges and may have difficulty asking for help.
Click here to learn more about how therapy can help the Academically Talented
The Change-Makers

Change-Makers follow their intuition. They boldly question authority and may sometimes be labeled as having behavioral problems. They may be strong advocates for justice and fairness. Change-Makers can be successful by further developing their natural leadership qualities.
Click here to learn more about how therapy can help the Change-Makers

---
Take The Office Tour
---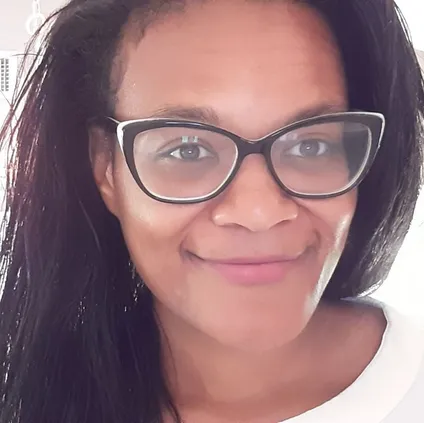 The Therapist

ERICA WHITFIELD, MACP, LMHC, BC-TMH
MASTERS IN COUNSELING PSYCHOLOGY, LICENSED MENTAL HEALTH COUNSELOR, 2e GIFTED COACH, BOARD CERTIFIED TELEMENTAL HEALTH PROFESSIONAL, QUALIFIED SUPERVISOR FOR REGISTERED INTERNS
Click here to watch Ms Erica's welcome video.
Erica has over 14 years of experience working with
children
and
adolescents
and is the Founder of Positive Development.
"When kids feel accepted for who they already are, it is then that they can grow. I started Positive Development to create a space where all gifted, creative and high-performing kids feel like they can be accepted but most importantly, a place where kids can learn to accept themselves."
As a past high-performing student throughout her academic career in private school and public magnet school settings, Erica is uniquely positioned to understand and address the challenges faced by gifted, creative, and high-performing kids.

Erica uses a client-centered approach and combines expressive therapies using art and writing with evidenced-based therapeutic modalities such as cognitive-behavioral therapy, dialectical behavior therapy, solution-focused therapy, and positive psychology to help children and adolescents transition during difficult life adjustments, form healthier relationships, manage stress, perform better in school and find internal motivation to pursue their talents. She specializes in providing strengths-based counseling and has helped hundreds of youth unleash their capabilities, transform obstacles into opportunities and find healthy ways to express their energy and creativity.
Erica graduated from the University of North Florida with a Master's Degree in Counseling Psychology. She is currently a member of the Florida Association for the Gifted and has served on the boards of the Northeast Florida Mental Health Counselors Association and the Florida Mental Health Counselors Association as President. Erica has also served as a board member of local community organizations that have helped over 150,000 families through mental health counseling. Erica also has extensive experience working within the Full Service Schools Program, a United Way initiative, that has connected thousands of students to a critical range of therapeutic, health, and social services. She has a great deal of enthusiasm when it comes to inspiring others to realize their potential. Erica believes in the importance of self-acceptance and the role this plays in positive change.
Erica has been featured on the podcasts, Raising Adults, The Gifted Mind, and Adventures in Being Gifted. She has experience providing professional development to teachers of gifted students and has also written several parenting articles published by Jacksonville Mom, the city's largest parenting resource.

Erica also publishes a weekly newsletter for parents of gifted, creative and high-performing kids. Click here to view her past newsletter articles!
THE COUNSELING INTERN TEAM!
Sage Harris, B.S. in Clinical Psychology
Pursuing Masters Degree in Clinical Mental Health Counseling
Jacksonville University
Click here to watch Sage's welcome video!
---
Dalande Leger, B.S. in Psychology

Pursuing Masters Degree in Clinical Mental Health Counseling
University of North Florida
Click here to watch Dalande's welcome video!
---
Client Reviews:

"Calm, peaceful environment. Friendly staff makes everyone feel safe!"
- A.A.
"Thank you Positive Development for not only being there for our daughter but our entire family. Thank you for being with us in crisis, helping us to build resilience, and your continued guidance with ongoing mental wellness."
-Deborah M.
"Erica really makes us feel like we are being listened too and heard --both myself and my daughter. She helps us better understand, communicate, and share."
-Sam G.
"Erica has been very kind and caring to my daughter. My daughter enjoys going to her sessions and her mindset has improved tremendously!"
- Kendra M.
"My children have a new appreciation for Family Therapy. They do not fear it and realize it is essential for healthy people as well as those suffering from trauma".
- Jennifer P.
"Matt has always been willing to work with us and has been a great help to my son. He is probably the only person that has been able to get him to talk about his mental health. He is very patient and we appreciate his help though all of the tough times we have had recently. He never seems to judge us and is very kind and patient with my family."
- Sara S.